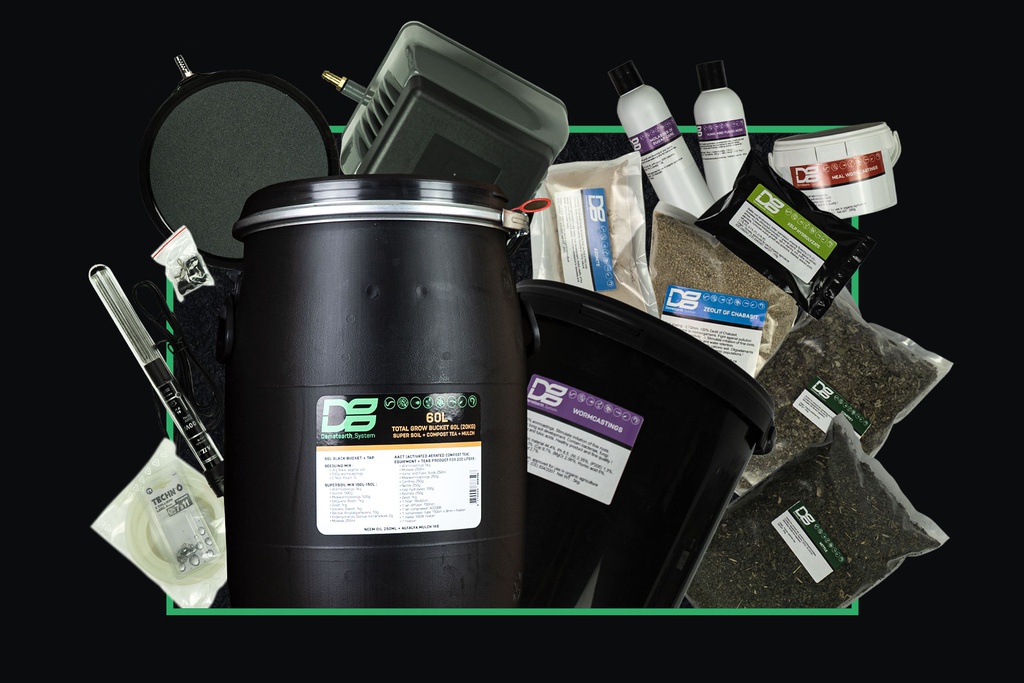 Pack Machine + Amendements
Actively Aerated Compost Tea​
Improve
Nutrition
Improve
Growth
Boost
The Blossom
Care
Deficiencies
Protects
against diseases
And Mushrooms
Your plants are stronger, produce more and are of better quality thanks to natural bio-dynamic nutrition. Oxygenated Compost Tea ensures that your plants are bathed in a full spectrum of nutrients and greatly enhances their absorption capacity for optimal growth and flowering.
Our packs are calibrated to allow you to make 4 oxygenated compost teas to accompany your plants throughout the session. Push the plants to their limits and get more expressive terpenes by further broadening their nutrient spectrum.
It is the most natural way to bring your soil to life while providing your plants with the most varied and balanced nutrition possible. Its incredible regenerative power cleanses the soil of heavy metals, pesticides and pathogens, keeping your plants in a healthy living space.

Natural maintenance
of Ph
Regulates
pathogens
Increase in
electroconductivity
Increases the number and diversity of bacteria
Machine TCO 30L
Capacité machine : 30L
Amendement pour faire 4 TCO
4 plantes dans des pots de 11 à 14L
Machine TCO 60L
Capacité machine : 60L
Amendement pour faire 4 TCO
8 plantes dans des pots de 11 à 14L
Machine TCO 120L
Capacité machine : 120L
Amendement pour faire 4 TCO
14 plantes dans des pots de 11 à 14L
List of Actively Aerated Compost Tea  Amendments
Refill adapted to your machine
---
Easy to use, pre-calibrated amendment mix for 4 Oxygenated Compost Teas from 49.90