FEMINISED SEED COLLECTION
HAND-HARVESTED BIODYNAMIC CROPS

MALE GENETIC LINE LEMON T
---
CROSS LEMON T : LEMON TREE X COOKIES & CREAM
CROSS LEMON TREE :
LEMON SKUNK X SOUR DIESEL ELITE CLONE
CROSS COOKIES & CREAM :
STRAFIGHTER X GIRLS SCOOT COOKIE MALE SELECTION THC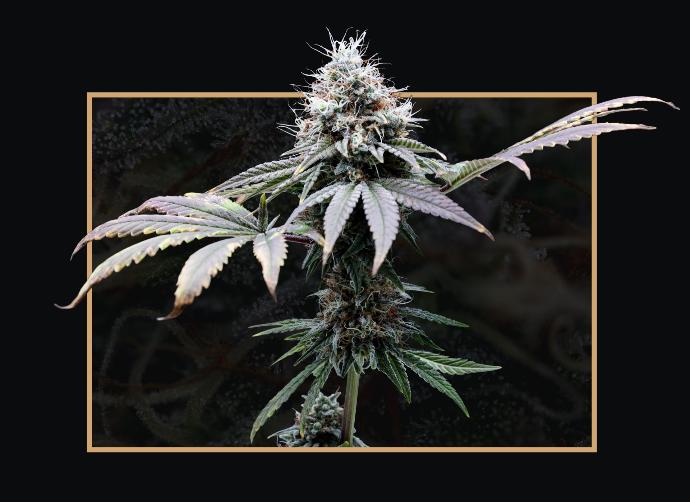 LEMON T S1
The High Chameleon has been bred for a complex lemon aroma, balancing the diesel lemon terpenes of the mother with the creamy sweet lemon of the father. This cross is also very interesting for its robustness as well as for its ease of cultivation. Its structure is very indica with very powerful apices that have the particularity of making beautiful fruit.
MIMO T
It has a very complex scent that cannot be found elsewhere. A sweet mix of citrus, floral and acidic that lingers on the palate for a long time thanks to its huge amount of terpenes. The high is just as pleasant and easy to live with.

MENDO T
For 10 plants, The High Chameleon observed 3 Purple phenotypes with a similar appearance to the mother, purple flowers and green leaves. For the other 7, the colours are black. True Black Phenos on both the flowers and the leaves, sometimes turning to deep burgundy.
VANILLA T
These flavours are very complex and deep, and require several tastings to get the full picture. Diesel lovers will find a fantastic combination of cream and tartness that has never been explored before. It is very popular with connoisseurs and people looking for a delicate and refined fragrance.

KUSH T
Our mother strain selected by The High Chameleon is an elite Katsu Cut clone. We were keen to find a strain that is as legendary but much rarer than the pre'98 Bubba Kush to offer a prestige strain that has yet to be explored.
Il nous a tenu à cœur d'aller chercher un strain autant légendaire mais bien plus rare que le pre'98 Bubba Kush pour proposer une déclinaison de prestige encore inexplorée.
SKUNK T
It is a plant with a powerful high both physically and cerebrally. It is particularly well suited to late night consumption. Its high resin and trichome content make it a perfect candidate for any type of extraction such as rosin or BHO.
STREET T
Our 501 st OG is an American variety resulting from the crossing of the original Skywalker OG and Rare Dankness N°1 from the extremely famous seed bank of the same name, Rare Dankness from Denver.

To install this Web App in your iPhone/iPad press
and then Add to Home Screen.