An explosion of powerful and complex terpenes

Optimal Stability
---
We conducted deep research to find the plants with the naturally lowest hermaphrodite rate to guarantee an optimal stability.
Original strains
---
We have searched through the best genetics of the last 30 years to offer you original strains of legendary varieties that made their mark on history and spirits of passionate people.
Indica Selection
---
To get hardy and easy-to-grow plants, less invasives in a mixed production, that have a strong and powerful High.
A Synchronized Collection
---
Growing and flowering duration are the same for all our varieties : it allows everyone to easily grow several varieties at the same time. Genetic Lineage
Lemon T Revers
---
Our creation, the Lemon T Revers is the only father of our feminized seeds collection. A full-blooded Californian father with a powerful diesel lemon signature.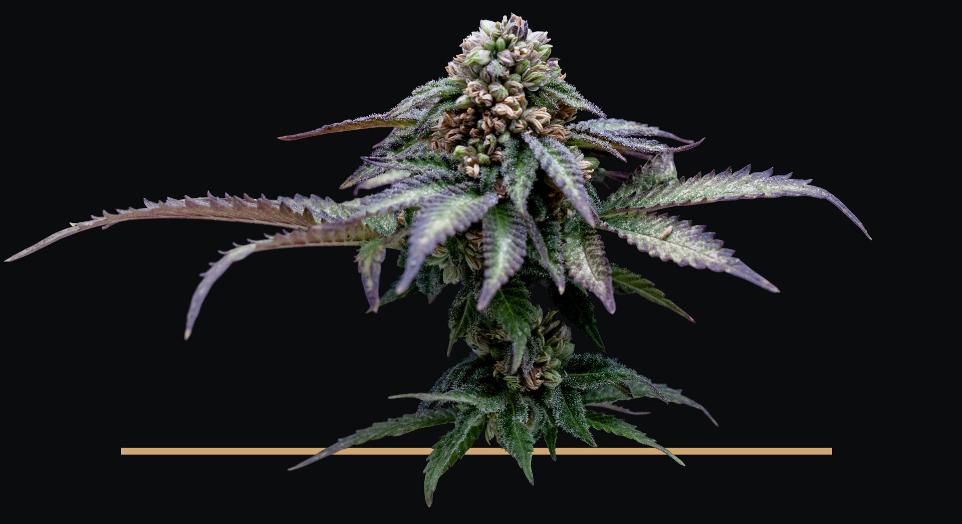 Male Lemon T Genetic Origine
Lemon Tree
Clone Original
---
Cross : Lemon Skunk x Sour Diesel Clone Elite
2001 - Emerald Triangle, California - USA

---
Cookies & Cream F2
Reg Seeds THC select
---
Cross : Starfighter x Girls Scoot Cookies
2015 - Exotics Genetics - California - USA
---
The 8 cannabis THC varieties
Collector's seeds.
The cannabis THC variety obeys to different regulations depending on your home country.
Inform yourself about the applicable laws and please respect them (more information at the bottom of the page)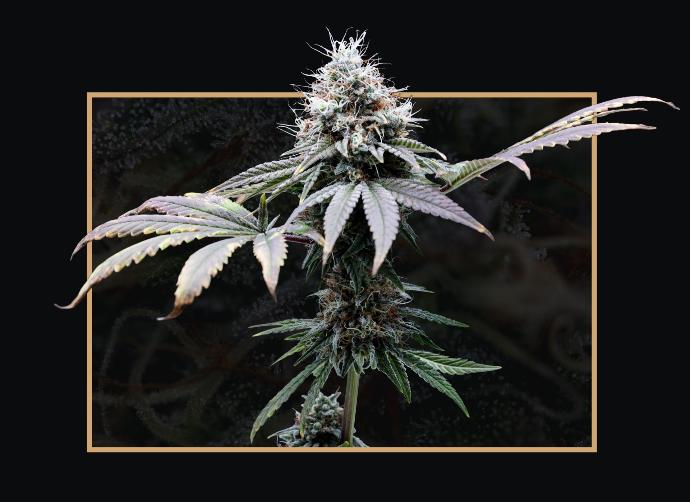 Seeds THC Lemon T S1
---
The High Chameleon selected carefully in order to create a complex lemon-flavored aroma, well-balanced between the mother's diesel lemon flavor and the sweet creamy lemon of the father.

Besides, this crossing is interesting for its sturdiness and cultural ease.

Its structure clearly indica, with powerful apexes meant to give pretty fruits.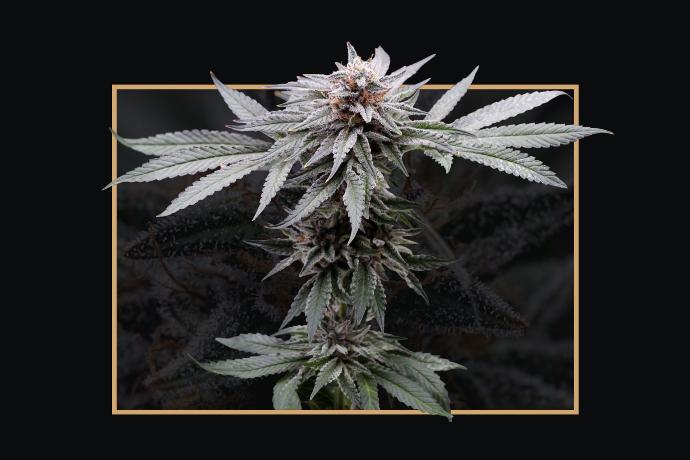 Seeds THC Kush T
---
The mother strain chosen by the High chameleon is an elite clone called Katsu Cut.​
We aimed to find a strain as legendary but far more rare than pre'98 Bubba Kush, in order to offer a prestigious variation still unexplored.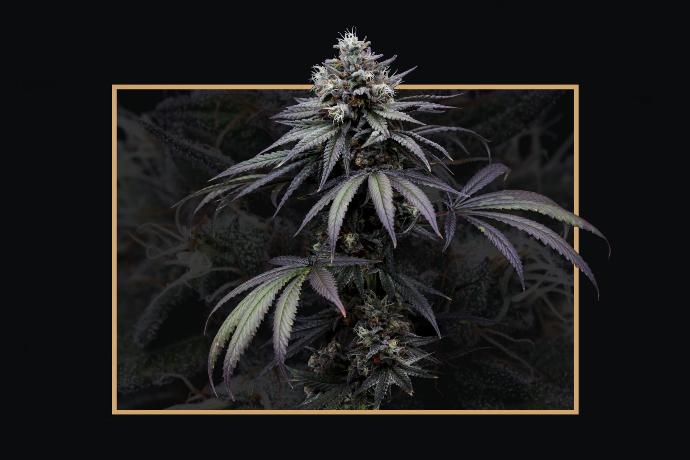 Seeds THC Skunk T
---
This plant has a powerful high, as much on the physical side as the cerebral. It is especially recommended for consumption at the end of the day.
Its strong resin and trichomes content made it the perfect plant for any kind of extraction such as rosin or BHO.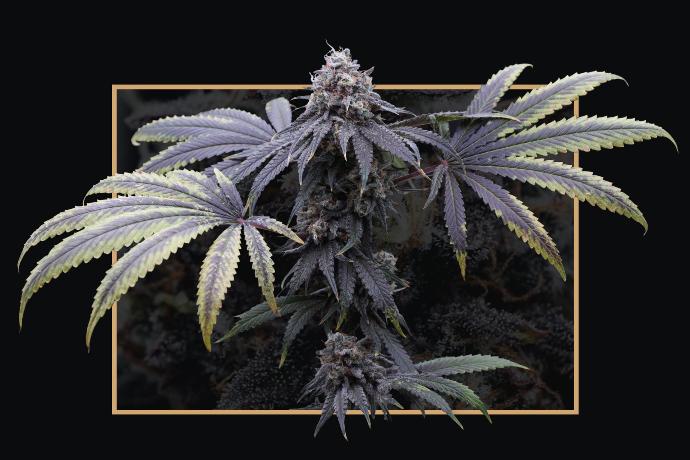 Seeds THC Vanilla T
---
Its flavors are very deep and complex and it requires several tastings to detect them all. Diesel lovers will find an amazing combination of cream and sour pinch, still undeveloped before.
This variety is appreciated by real connoisseurs as well as people looking for delicate and sophisticated aroma.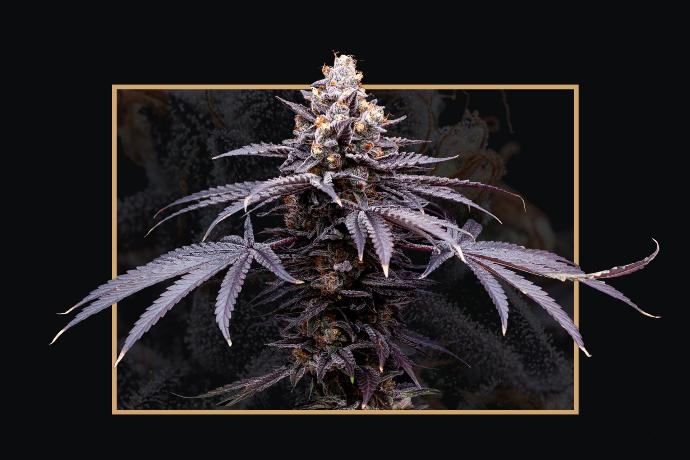 Seeds THC Mendo T
---
On a basis of 10 plants, The High Chameleon observed 3 Purple phenotypes that look like the mother, with purple flowers and green leaves. For the other seven, colors are darker and close to black. There are real Black phenotypes on the flowers and on the leaves too, with deep burgundy shades.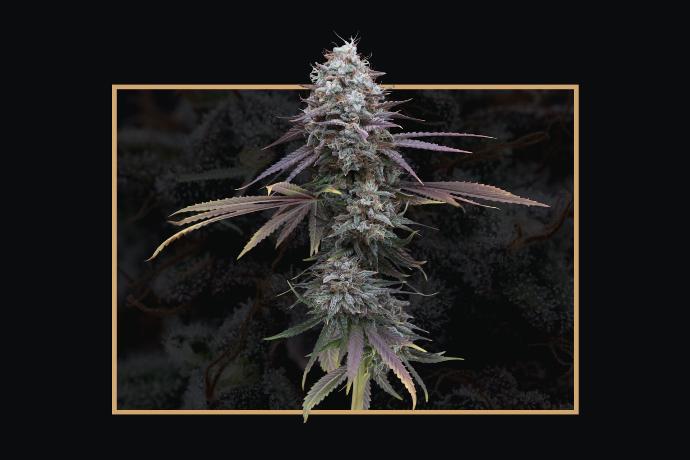 Seeds THC Mimo T
---
Smell is complex and unique : a sweet mix between citrus fruits, flowers and acidity that remains for a long time in your mouth thanks to the high content of terpenes. The high is nice and easy-going.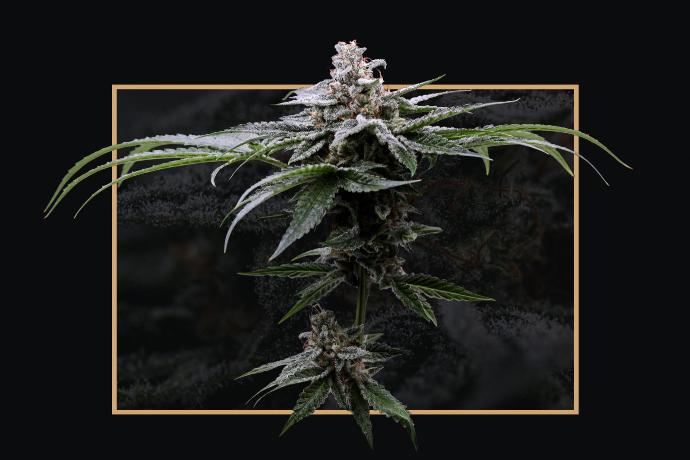 Seeds THC Street T
---
Our 501 st OG is an American variety developed from the crossing between the original OG Skywalker and Rare Dankness N°1 from the renowned seed bank, Rare Dankness of Denver.

Cannabis culture in Europa
Spain :
THC and CBD cultivation approved for the Cannabis Social Clubs.
Decriminalization for a medical personal or recreational use. ​
Portugal :
Legal growing for varieties with a THC rate inferior to 1%, meaning CBD varieties​
France :
Prohibits all cannabis production above 0.3% THC. Possible only under authorization.
The Netherlands :
Self production of recreational and medical cannabis is approved until 5 plants simultaneously with a unique cultivation apparel or outdoor. ​
The Czech Republic :
Decriminalization and authorization to grow up to 5 plants.
No regulations for medical cannabis.

Switzerland :
Cannabis culture is legal for varieties with a THC rate inferior to 1%.

Germany :
Cannabis cultivation authorized on a case-by-case basis for now. The new government wishes to legalize it completely in the next few months. ​
Austria :
Medical cannabis cultivation authorized.

Greece :
Medical cannabis cultivation authorized.​
Luxembourg :
Self-production of medical and recreational cannabis legalized. ​
Italy, Poland, Croatia, Cyprus, Denmark, Sweden :
Cultivation of cannabis is authorized if the THC rate is inferior to 0.3%